Complete functionality for the most demanding situations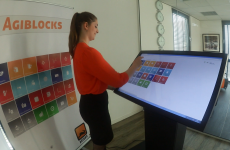 The full Agiblocks CTRM (Commodity and Trade Risk Management) suite offers a wide variety of functionalities. When implementing the software, organizations can select what they need at that moment; extra functions can be added at any time.
Deal capture
Physical, terminal markets, forex
Standard terms and configurable contracts
Automated price confirmation
Freight and transport
Document generation, mail and storage
Sampling (quality and cupping)
Logistics
Purchase to sales allocation
Stocks to delivery allocation
Freight and transport management
Inventory and stock management
Lot traceability
Import/export and freight documentation
Finance
Pre-transaction cost budgeting, accruals
Invoicing and settlement management
Proforma, provisional and percentage based invoicing
Accounts payable to contract allocation
Post-transaction profitability analysis
(Un)realized Profit & Loss reports and analysis
General ledger, accounts payable and receivable integration
Financial period closing
Letters of credit management
Risk management
Individually configurable physical position
Futures and options contract management
Combined physical and derivatives position
Market data integration and curves
Mark to Market valuation
Foreign exchange contract management
Hedge allocation (futures, options, forex)
Credit and counter party risk management
Advanced functionalities
Value at Risk
Greeks and 'Black' valuation for commodity options
Dashboards
Flexible reporting/data mining
Specialized functions
Ratio trading support for processed commodities
Multiple pricing methods (differentials / premiums, flat, ratio's and content based pricing)
Partial pricing
Tolerance and franchise handling
Administrative support for blending volume or lots
Liquids and components settlements
Commodity trade and risk management (CTRM) solutions are by default complex and rich in functionalities to support flexibility for the commodity trade industry. Agiblocks CTRM provides a large number of detailed features and functions. In many cases specialized for a certain commodity or commodity group. If you are looking for a particular functionality but cannot find it in the above lists, please get in touch with us to discuss possible solutions.