The latest technology, fully web-based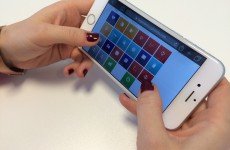 Developed from the ground up using .NET, C# and standard Microsoft systems, Agiblocks takes full advantage of web- and cloud-enabled technologies. With web-based access and a modern user interface, working with Agiblocks offers a fluid experience in CTRM that people expect from todays web and mobile environments.
On-premises, Cloud Hosted or SaaS
The system architecture has been developed in a specific and flexible technology stack to allow superior performance in both a hosted environment and a traditional on-premises arrangement. Agiblocks Enterprise can be deployed to any infrastructure, Agiblocks SaaS is provided from a hosting environment by Agiboo choise.
Flexible and easy to integrate
The modular structure and innovative database design of Agiblocks allows for flexibility when dealing with complex commodity trading processes. The data structure allows customization of different commodity characteristics so that one Agiblocks system can be used for multiple types of commodities.
Agiblocks consists of a suite of functional modules from which you can build exactly the CTRM system you need. Because you are completely free to define your business logic, it will always fit your processes.
Agiblocks will interface with your ERP system (SAP, JD Edwards) and other software in your existing system landscape. It is perfectly scalable and will grow with you both in volume and in functionality.
Minimum system requirements and technology
Windows 2008 R2 or Windows 2012 Server
Microsoft SQL Server 2012 R2
Microsoft IIS
.NET Framework 4.5
Web browser (Internet Explorer, Firefox, Chrome, Safari)
Integrations
Microsoft Active Directory
Microsoft Navision
Financial administration API (e.g. SAP, MS Dynamics)
Third-party market data and price feeds (Interactive Data, DTN Prophetx, Reuters)