Agiboo at the CIS Sugar Market 2017 in Moscow

Posted by
Jan van den Brom
16 March, 2017
Agiboo participates at the CIS Sugar Market 2017 event in Moscow and is enjoying the great atmosphere.
The International Sugar Organization and Eurasian Sugar Association together is holding the 6 joint conference "CIS Sugar Market 2017" in Moscow at the Radisson Slavyanskaya Hotel on March 16th, 2017.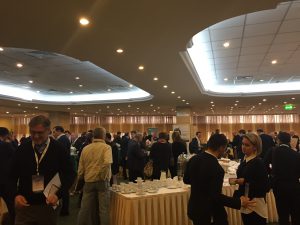 In 2016 the conference was attended by an international audience and included almost 260 representatives of sugar beet growers and beet sugar producers, agricultural holdings, seed and fertilizer providers, trading companies, industrial users, logistical and insurance companies from the CIS and abroad.
Topics of the conference:
CIS Sugar Market – balance of demand and supply, prime cost, governmental regulatory policy, analysis and prospects
World sugar market overview – EU and Southеast Asia
Export of sugar as a vector of growth
Selection and seed production in Russia and CIS
Agricultural machinery – important part of production
Innovative solutions for efficient sugar beet production