Accruals and cost estimates play an important role in commodity trade and risk management. Commodity contracts are usually contracts over a longer period of time, where at inception it is not possible to know the exact costs to be made for the execution of these contracts. This is of particular interest when a contract contains multiple shipments or deliveries. We've covered that in part in a previous entry. For a good contract valuation, execution costs need to be estimated and accrued to facilitate a reliable unrealized P&L.
Accruals: the accumulation or increase of something over time,
especially payments or benefits
What's more, there's a myriad of various cost types such as commissions, freight, insurance, inspection, financing, et cetera. Cost estimates can be complicated as they can reflect different rules, e.g. a cost per delivered unit, lump sums, percentages over amounts and so on. During the (partial) execution of a contract, costs become better known as more accurate quotes are provided by the service suppliers or for example logistics rates are getting fixed. If you'd like some practical examples, we refer to our Commodity Knowledge Center, where you can find – among other things – our whitepapers and video tutorials.
Cost estimates in Agiblocks CTRM
Agiblocks facilitates all the mechanisms to register the various cost types and supports complex rules on a contract, and even goes one step further when it comes to cost management: it allows a two-level estimation during the contract lifecycle.
The first estimate can be captured at the moment the trader enters into the trade, whereas the second estimate can be captured at the start of the logistic execution of the contract. Both estimates are stored in Agiblocks, which allows further analysis between the two estimates and thus allows for transparency on the performance of contract execution. At the registration of estimates, Agiblocks creates cost accruals which are used for valuation and accounting purposes.
Once finally actual transactional invoices are received, they can be registered and then allocated to their underlying contacts, offsetting the accruals made. This two-level estimate and accrual mechanism provides both insight on contract value or profitability and an excellent tool for the analysis of execution performance. It ensures continuous measurement of value and an accurate view upon unrealized and realized P&L.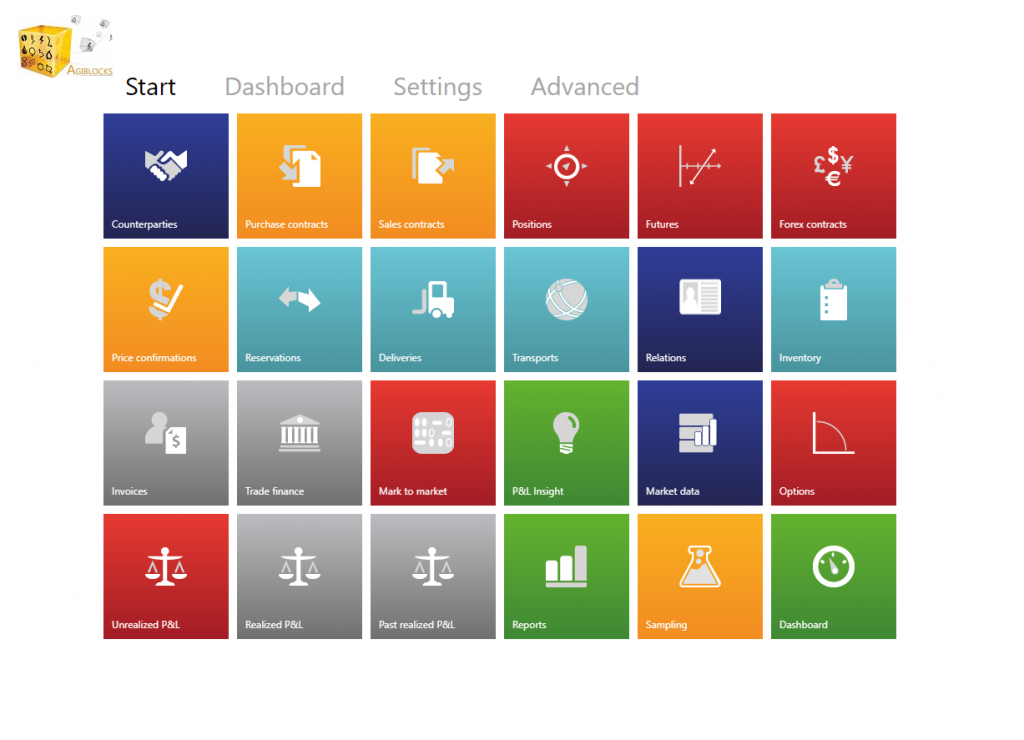 Purchase and sales allocation
This is a little sidestep to round off our talk on costs, but matching purchases and sales in a CTRM solution has more to it than just finding the right quantity. Timing, location and quality are for example just a few criteria that have to be considered as well. These allocations or reservations require to be matched to accomplish deliveries, as a sale can be combined from multiple purchases and even be partially delivered out of inventory.
Agiblocks provides a unique way making convenient matches in the reservation block. The user gets an immediate signal if there is a proper match. Unique about Agiblocks is that these matching criteria can be configured. Just another convenience to manage the complex logistics and deliveries in commodity trade. Would you like to know more?