Agiblocks is not just the next generation of CTRM systems, but a solution that truly meets all technical as well as business needs for anyone working in soft or agricultural commodities.
That's why anyone looking for CTRM software for the commodity trade – whether you are a trader, buyer or seller dealing with single or multiple soft and/or agricultural commodities – should look no further. We've got you covered with Agiblocks, our flagship CTRM solution.
Commodity trading is a volatile business that requires several types of data to be exchanged and confirmed, especially for OTC and physical markets. There are many, many different aspects to deal with all at once – ranging from physical commodities, commodity trading and speculative trading to commodity logistics and finance and risk management. And that's just the tip of the iceberg. Yet, unlike the financial and tech sectors, the commodities back office is still slave to lengthy manual processes largely due to the myriad of complex data exchanged between counterparts. We know, because Agiblocks has been battling inefficiency and time-consuming labor for over a decade now.
CTRM: Commodity Trading & Risk Management
CTRM software is that category of software applications, architectures and tools that support the business processes associated with trading commodities. It features a broad set of functions that can vary considerably across different commodities. We're not just talking about the specifics of one commodity – such as the various different kinds of sugar or the preferred shipping methods of cocoa beans – but also about what assets are employed in the business, where those assets are located and what the company's business strategy and associated business processes are. Now, before we get into the specifics of Agiblocks and its solutions to some of the aforementioned problems, it's interesting to take a step back and zoom out a bit: what is it you should be looking for in CTRM software in general?
Commodity Trade
For starters, there are the obvious characteristics; any software solution should feature any and all variables and properties related to commodity trading; it needs to be auditable, which is to say banks should be able to verify it as a reliable product; and you should be able to link it, directly or indirectly, to your accountancy system in order to reduce manual maneuvers there as well. The key component however is that the system matches all the intricacies of the industry which it intends to support.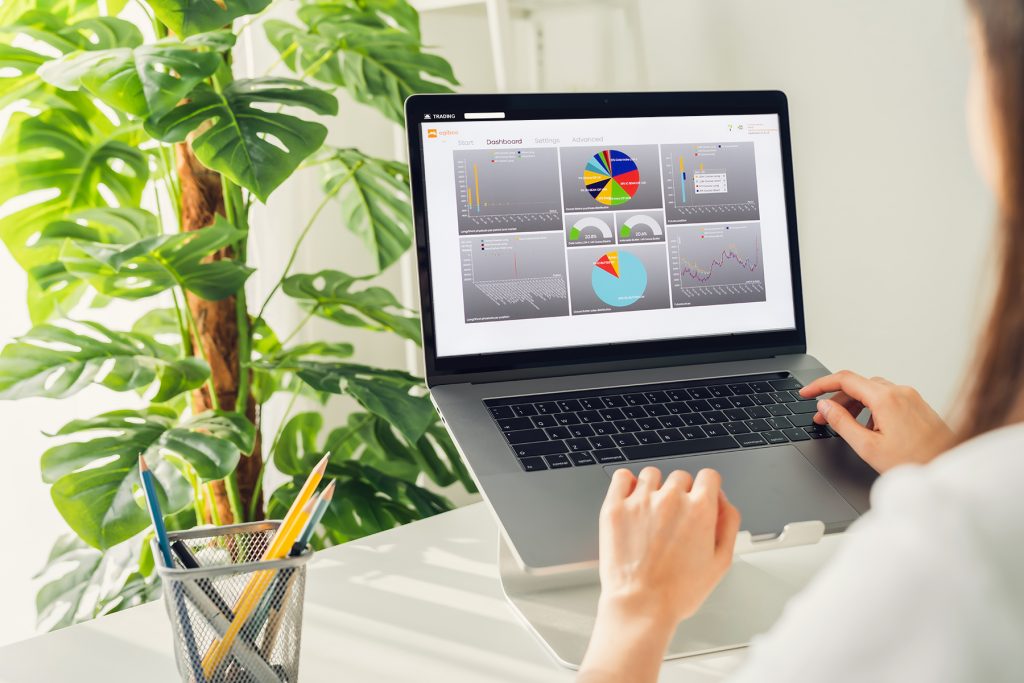 The cocoa trade for instance is very peculiar and very specific. Your software should reflect that and have all those variables and requisites built-in to allow you the freedom and flexibility necessary to do your job as a commodity trader. In fact, the very reason Agiblocks was developed was to enhance overall efficiency and reduce wasteful tasks. All we needed was a way to streamline the daily use of both sets of software. Which is what we've done.
Industry-specific
Agiblocks is not just the next generation of CTRM systems, but a solution that truly meets all technical as well as business needs for anyone working in soft or agricultural commodities. It is rich in functionalities and supports all the flexibility that characterizes the industry, specialized for a certain commodity or commodity group. It is the CTRM software solution that simplifies the daily practices of commodity trade professionals.
It has been developed with the single goal of making your fixed routine of commodity trading and risk management more efficient. Its clean user interface is simple with fast access to key functions. For every task, from creating a contract to evaluating your risk, all required information is readily available. It is as powerful on smartphones and tablet computers as it is on the desktop, so it's accessible anytime, anywhere.
Adaptability
Another necessity of any good CTRM implementation is the ability to be adaptive to the complex landscape of the industry it sets out to service. The cocoa industry for instance has a very rich history and heritage, but also a quintessentially dynamic future. A software solution should reflect that by being able to adapt to new developments and conditions. As so many things have changed over the years, we feel Agiblocks is unique in the continuous processing of all those variables. It simply does what it is supposed to do, and quickly adapts to any changes in the industry. So much so, that traders who've turned to Agiblocks have unanimously turned out to be valuable ambassadors for our services, spreading the gospel in our stead.
Risk Management
A big part of any CTRM system – about 50 percent, if we just count the R and M – has to do with dealing with risk. Commodity traders – as well as most other traders – tend to be risk averse. That is to say, they prefer situations with low uncertainty over situations with high uncertainty. Or better yet, no uncertainty at all. However, in economics and finance, as well as in life, things are never one hundred percent certain, nor do the most certain outcomes yield the best results. Luckily, there are tons of tools to deal with uncertainty as a solution to your risk aversion. And Agiblocks handles them all.
Take the price, for instance. The pricing of any commodity is obviously an essential part of a contract. You could argue all other sections of any contract merely generate input for determining the price. A price can be settled in many different ways, ranging from a fixed price to a market related price. Of course, our Agiblocks CTRM solution can help you with all those steps, as physical contract management is where it excels.
It supports trading management as well as financial management from the same source of data and within the same easily accessible application. Designed by traders, Agiblocks enables its users to focus on the essence of their trading.
Ease of use
We may have kept our clean user interface simple with fast access to key functions, but there's still a lot to explore. Which is a good thing. CTRM solutions need to be complex and rich in functionalities. Capturing all underlying details is simply a necessity for success.
At Agiboo we know you need to have all the relevant data, and it needs to be reliable so you can respond to the real situation. It needs to be supported by quality mechanisms, available in real-time and capturing everything from pricing/hedging to trading factors and specific functions and features. That is why we made sure Agiblocks is a commodity-specific CTRM solution: to match all the intricacies of your particular industry. Or, better yet, all the complexities of your daily routine.
Training and Education
According to industry statistics, there's about a 75 percent failure rate when implementing any CTRM solution. Studies show it's not due to the product, but rather to the implementation. The adoption of the new system. At Agiboo, we too believe that the success of a CTRM system depends on an effective implementation. Therefore, we've made it our mission to not only provide a best in class software solution, but an appropriate support system for accessible, successful implementation as well.
Deployment of such a system is not daily routine for most of our clients, nor should it become a core concern for them. We are experienced in smooth transitions and have our clients up and running quickly. This rapid implementation is supported by the agility of Agiblocks, its flexible integration capabilities and its attractive user interface.
CTRM software offers a wide range of tools for users to learn and master. Tools that require documentation and training in order to gain insight into all its critical skills. Some software solutions provide written documentation and/or videos, while others might focus on individual training sessions. Agiboo likes to combine all of that, even before you decide to come onboard and start using Agiblocks.
Before you even choose to implement our CTRM solution, we can start you off with an extensive (and free) demo of all the basics, to help you make the transition into a more efficient daily routine. Then there's the continuously updated Commodity Knowledge Center on our website to help you along. There's a whole library of useful information and whitepapers, and we do video's as well. We've recently introduced a new series of Agiblocks tutorials. In your everyday routine as a trader in agricultural and soft commodities, you are faced with long-term investments, multiple deliveries, optionality, premiums, quality differentials – the list goes on. In our videos, we show you all you need to know.
Support and Experience
The Agiboo team has significant experience in commodities industries and has supported many reputable customers in their commodity trade and risk management challenges. Our experience was built in senior management positions and leans on our operational involvement in commodity trading, procurement, finance and information technology. Our combined skills offer a practical breeding ground for consulting engagements, delivering end-to-end solutions with effective project management.
CTRM implementation stats:
the implementation of any new CTRM system has, on average, a 25 percent success rate after the first full year. Agiblocks scores an impressive 93 percent thanks to the connectivity, scale and functionality of our commodity-specific solution. What are you waiting for?