CIS Sugar Market 2016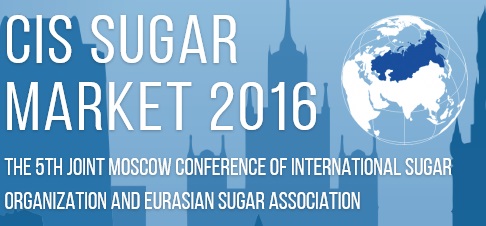 In 2015 the conference was attended by an international audience and included more than 250 representatives of sugar beet growers and beet sugar producers, agricultural holdings, seed and fertilizer providers, trading companies, industrial users, logistical and insurance companies from the CIS and abroad.
In the 2010s the market has witnessed a radical change in the role of Russia and its neighboring countries in the world sugar economy. Russia has consolidated its position as the world's leading beet sugar and beet molasses producer ceasing to be one of the world's largest sugar importers. With a further expansion of the Eurasian Customs Union, which now includes five CIS countries (Armenia, Belarus, Kazakhstan, Kyrgyzstan and Russia), the integrating sugar market unites the countries with an overall population in excess of 205 million, where about 5.4 mln tonnes of sugar is produced and nearly 6.7 mln tonnes is consumed annually. In the meantime, the Customs Union countries import about 1.5 mln tonnes of sugar a year.
Participants will first be presented with outlooks for the CIS sugar markets. The conference will also focus on general trends and prospects of the world sugar market with special attention paid to the challenges of the new agriculture policy in the EU, the growing role of the regional trade agreements and Trans-Pacific Partnership in particular, as well as the dynamics of the "parallel" markets of beet seeds, fertilizers, beet pulp and molasses. A special session will be dedicated to the role of sugar in the human diet and the problems of sugar and health.