CMAA International Cocoa Conference 2019 Miami
March 5, 2019

-

March 8, 2019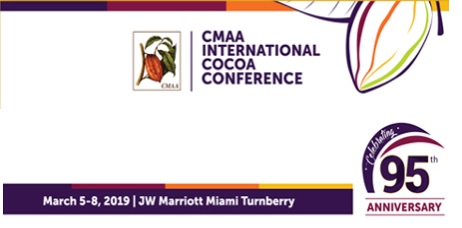 The Cocoa Merchants' Association of America, Inc. ("CMAA") was started in 1924 as the main cocoa trade association. The founding members were importers and end users of cocoa beans in the USA.
2019 will be an exciting year for the CMAA as it celebrates its 95th Anniversary.
Our International Cocoa Conference will return to the renovated and rebranded JW Marriott Turnberry Miami on March 5-8, 2019. CMAA will celebrate its 95th Anniversary by launching its new logo and website.