ComRisk 2020, Virtual Commodity Risk Management forum
October 12 @ 9:30 am

-

October 13 @ 5:30 pm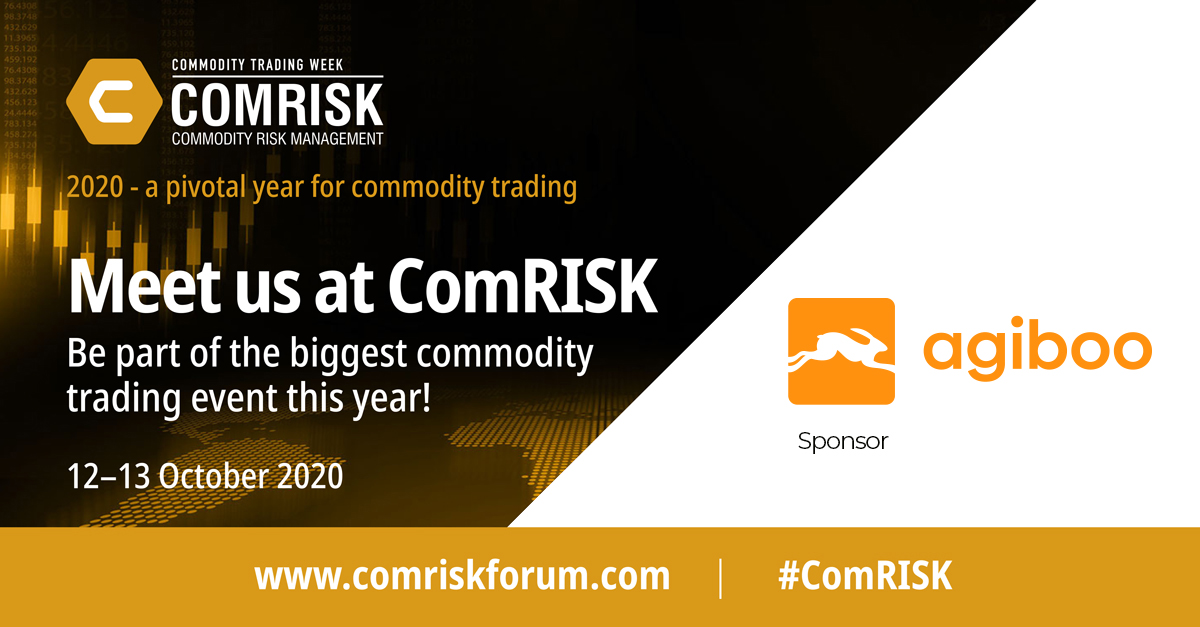 At Agiboo we understand very well that risk management plays a vital role in commodity trading. Agiblocks, our software is optimally focused on this. That is why we participate in forum ComRisk 2020, this time we do not have to travel, the event will take place virtually.
ComRisk 2020 is a valuable and inspiring forum for commodity professionals who always want to keep up to date with important topics and trends. Professionals can exchange their experience, knowledge and inspiration here. In these COVID-19 times it is extremely important to continue to communicate, exchange and collaborate with each other. Together we are stronger.
More information and program can be found here.