International Symposium on Cocoa Research 2017
November 13, 2017

-

November 17, 2017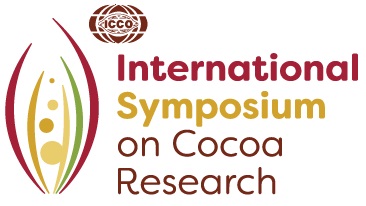 The Symposium is to be held in Lima, Peru – a country with a rich history and strong tradition of growing fine and flavour cocoa. Peru has one of the highest diversities of cocoa germplasm in the world and boasts cocoa-related archaeological centres that attract tourists from all over the world. With the highest growth rate in cocoa production among the ten largest cocoa producers, Peru is the ideal place to host this Symposium.
The Symposium is the first in a series to be organized as part of ICCO activities aimed at encouraging research and the implementation of its findings, through the promotion of training and information programmes, leading to the transfer of technologies to the stakeholders in the cocoa value chain as part of achieving a sustainable world cocoa economy. The objective is to continue to provide a platform for the cocoa community and scientists to exchange the latest findings on research innovations, to ensure that these results are widely disseminated and adopted among cocoa farmers and traders, and to agree on priorities for collective action.
The general theme of the ISCR 2017 is "Promoting Advances in Research to Enhance the Profitability of Cocoa Farming". The present economic environment and the future sustainability of cocoa production and trade among cocoa farmers present major challenges, and require advances in research in order to improve livelihoods in cocoa farming communities.