SCAA Specialty Coffee Expo 2016
April 14, 2016

-

April 17, 2016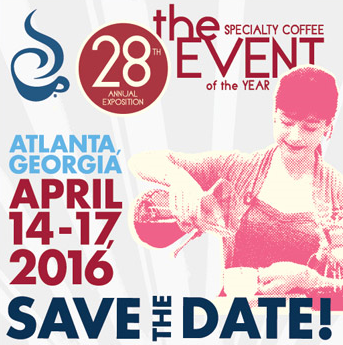 SCAA Expo was designed to be the coffee professional's one stop shop for everything they need to succeed in the coffee industry. As the industry's standard setter, the SCAA has built a solid reputation over the last 30 years of providing the most up to date, qualified information and providing our members the tools to succeed.
SCAA Expo has everything for everyone in the coffee world. Roasters & Retailers could attend and have the opportunity to exhibit their products on the show floor, network with the industry's decision makers, and further their professional careers by participating in the SCAA's numerous lectures, labs or certificate programs. Food and Beverage Service Professionals could attend to view the industry's most innovative and cutting edge coffee products, learn about integrating specialty coffee into their existing business plan, and easily make purchasing decisions face to face on the show floor. Coffee Enthusiasts of all professional backgrounds could attend to participate or watch the coffee competitions, mingle with like-minded attendees at receptions and lunches, or learn more about the art of cupping, brewing or roasting in our educational programs.
The SCAA works tirelessly all year to create an event that will be all-inclusive for every aspect of the coffee industry and benefit all coffee professionals and markets. If coffee is your business, your career path or your passion, SCAA Expo is the only show you need to attend to reach your goals in the industry.