Another week, another exciting new development from the company behind Agiblocks. We are proud to announce that we have once again expanded the scope of our CTRM solution by stepping into new worlds – or rather, organically growing into new commodities. Agiboo's flagship software now supports cotton, nuts, and (edible) oils. Much like the Spinning Jenny revolutionized the industrialization of cotton manufacturing back in the day, so are we set to revolutionize commodity trading.
The inclusion of Cotton, Nuts and (Edible) Oils in Agiblocks is such an organic, indeed obvious addition that it seems almost strange we are only 'just now' doing so. That's because we don't like to do things half-baked. Yes, we are strong in soft commodities, but not in soft approaches – we do it well, or we don't do it at all.
Our Agiblocks CTRM software solution has been developed with the single goal of making the daily practices of commodity trading and risk management more efficient. That requires us to, at the very least, include all the intricacies of the industry it applies to. You can count on us to take that just a little farther than adding options to account for variations in cotton bale size and staple length.
Agiboo goes nuts – and cotton and oils too!
Pistachio's, almonds and cashews – who doesn't love 'em? We certainly do, which is just one of the many reasons the nutty commodity is a good fit for our CTRM solution.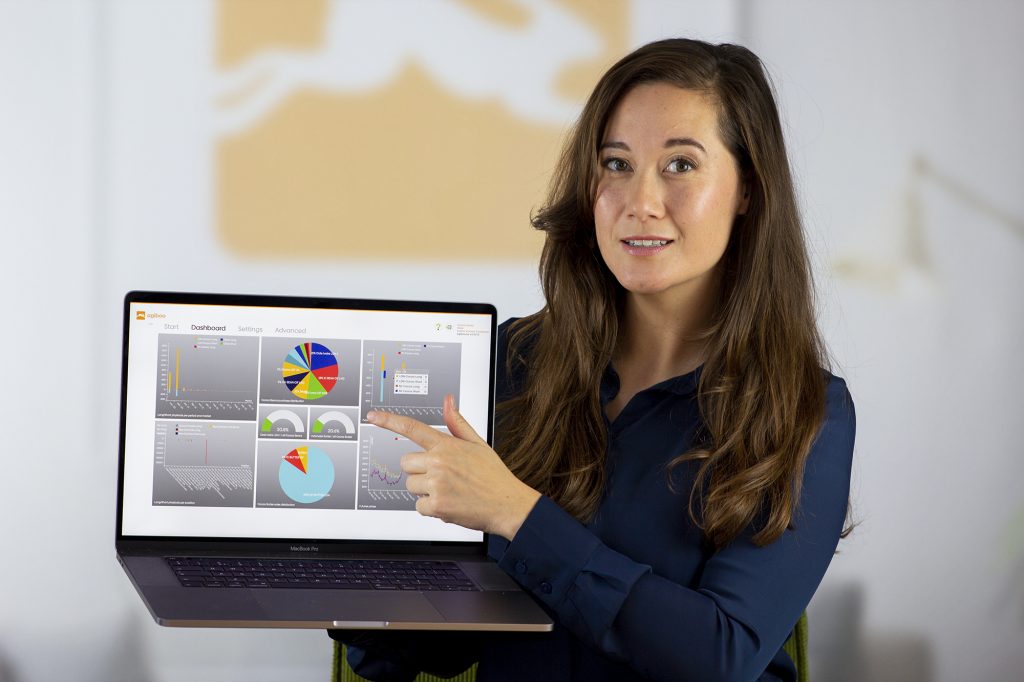 When thinking of 'commodity trade', the mind easily goes to petroleum, gold, precious metals. But soft commodities are something to be desired as well. Indeed, the industry has experienced boosts in interest due to investors looking to diversify their portfolio of stocks and bonds. For traders, even the smallest percentage of any soft commodity will lead to a reduction of both volatility and risks.
The top five of soft commodities in terms of annual consumption is made up of cocoa, coffee, wheat, sugar and cotton. Agiblocks has proven its worth in the first four, so speaking in broad considerations of economic virtue, it once again is an all too obvious choice to venture into the fifth. But like we said, we do it well or we don't do it all.
Over these past few months, we've been approached by several of our clients – as well as potential new Agiblocks customers – to venture into these additional commodities. They have implemented – or plan to do so – Agiblocks into their daily routine because of our prowess in sugar, cocoa and our other areas of expertise, but are working with for instance cotton or nuts as well. We are more than welcome to facilitate that request. Moreover, the increased demand in these industries as well as in our endeavors in these particular commodities has retroactively justified the steps we've taken to include them in Agiblocks.
Building on – Agiblock-by-block
Any CTRM solution fit to be implemented in the routine of a commodity trader should, for starters, offer several basic requirements. It needs to be auditable, which is to say banks should be able to verify it as a reliable product. You should be able to link it, directly or indirectly, to your accountancy system in order to reduce manual maneuvers there as well. But most of all, it should match the complexity of the industry by featuring any and all variables and properties related to the specific commodity at hand.
Commodity trade and risk management solutions are by default complex and rich in functionality to support all the flexibility a given industry requires. Agiblocks provides numerous detailed features and functions that are custom built to fit a certain commodity or commodity group. For every task, from creating a contract to evaluating risk, all required information is readily available, including all the necessary parameters and variables.
Your daily routine as a commodity trader, investor, buyer or seller is complex enough for any given industry. You have your physical contracts, your commodity logistics management, the hedging of risk based on futures, options and foreign exchange, the valuation of your physical position and portfolio – the list goes on and on. Moreover, a CTRM system is not just a container for data, you need to be able to quickly access and adjust that information as well. You want to check your position every day. What's going on here, what are the various developments there, how is my current position as opposed to my expectations and estimated results – and how can I quickly and effectively adjust?
Those who are familiar with Agiboo know that our Agiblocks CTRM solution covers all that and more, and that is does so for each and every specific variable you can think of when dealing with, for instance, sugar or cocoa. We're happy to tell you that we now support all the standard configurations for cotton, nuts and (edible) oils as well.
Agiblocks demo
All commodity trading professionals sooner rather than later face the limitations of the mediocre software that was supposed to support them. A full 80% of all CTRM system implementations fail and even in cases that succeed, traders feel huge pressure to fit their processes into the possibilities offered. The high license costs and long, costly implementations meant that for a long time, CTRM software was only an affordable luxury for larger companies, while others resorted to spreadsheets. In 2009, we decided to create an alternative. Not just the next generation of CTRM systems, but a solution that would truly meet the users' business and technical needs. We've been perfecting it ever since.
Experience our CTRM software solution for free and get a front-row seat to all the benefits Agiblocks has to offer. Find out more by clicking the button below.