Agri Risk Forum 2016
November 29, 2016

-

November 30, 2016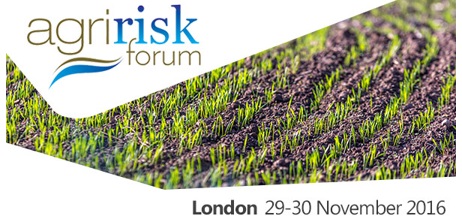 The Agri Risk Forum is for traders, producers and consumers looking to minimise risk, maximise profit and prevent loss in volatile markets. The Agri Risk Forum will help you make better decisions about trades and where to put your money in the agri space to maximise returns.
The event features 'how to' case studies, analysis, debates, workshops and trainings from local and global players. Every speaker is briefed to tell their story in depth, foregoing PR pitches and buzzwords to offer genuine insights, data and ideas.
Agri Risk Forum will be attended by producers, consumers and traders within the agri commodity space.
The Agri Risk Forum will be held at the Royal Garden Hotel in London. The Royal Garden Hotel is located next to Kensington Gardens, and close to the neighbouring districts of Kensington, Knightsbridge and Notting Hill.
Meet Agiboo at the Agri Risk Forum 2016!