FinanceAgri, the internationally successful company behind Sitagri Infinite, is an industry-leading information expert. Well over 350 customers in the commodity markets of more than 30 countries are served in their daily needs for real-time data, news, charts and analytics. The company's Sitagri Infinite is a SAAS platform and mobile solution based on the latest web technologies, available for all the major devices, enabling faster and smarter decision-making wherever you are. It also works really well with Agiblocks – which is why we spoke to Marketing Director Guillaume Ruan to talk about recent developments, future plans and the successful integration of our combined solutions.

Sitagri Infinite
FinanceAgri helps first and second stage processing companies by delivering reliable, real-time content with the widest possible coverage, including advice and powerful tools to make better decisions in a complex and quickly changing business environment. It's no wonder then that it's such a good fit with Agiblocks, as adding FinanceAgri's data on futures prices directly into the Agiboo CTRM solution further improves and simplifies the daily routine of commodity trading. But let's take a step back first, and find out more about FinanceAgri's own flagship solution: Sitagri Infinite.
Sitagri has been around for nearly two decades now – even longer than FinanceAgri has. "I was part of the original development team at Sitagri since the beginning", says Guillaume. "In 2004, FinanceAgri took over Sitagri to further develop Sitagri Infinite and I joined the new team there. As Sitagri was already a well-known brand name, we decided to keep it", he explains. In other words, it is a FinanceAgri trademark. "Since that very beginning, we wanted to generalize access to agricultural information online by bringing transparency to an ecosystem that was not ready to accept it. This is how the Sitagri real-time information platform was born." It was created as the first ever full-web platform, which landed the company several innovation awards. "We were the first company to do so; offering real-time price updates in a browser solution was completely new."
Growth through innovation
The ease of use and flexibility of the solution allowed the company to develop and grow worldwide rather quickly. "We have four offices now, besides our HQ in the heart of Paris. I'm at the Rennes location, but you can also find us in Milan and Geneva. The fourth, our newest branch, is in Abidjan, Ivory Coast – so that we have our local presence there as well."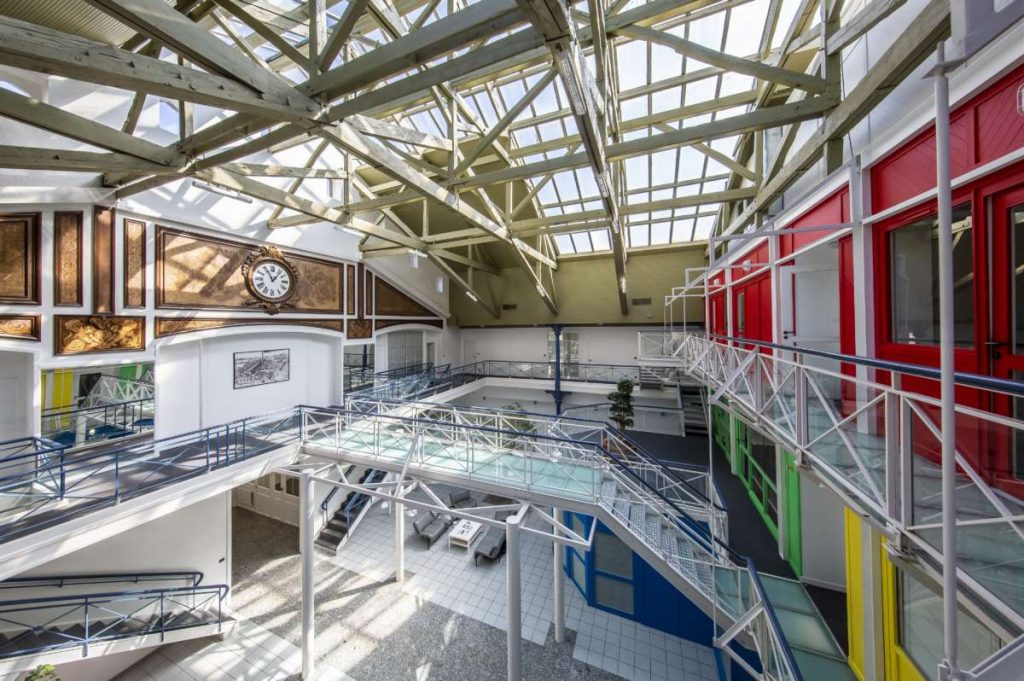 You could say the main focus of Sitagri is on commodities like cocoa, coffee, sugar and cotton – not unlike Agiboo – but there are possibilities for anything from wheat to rubber. "We have created a cash prices network that covers over 1,000 references updates mostly on a daily basis." Furthermore, this year – and what a strange year it has been – has introduced many new customers, as there has been a lot of new demand.
"We already knew our solution is very solid and future-proof, but the fact it offers fully web-based accessibility has really been the right fit for this year, and a serious advantage. You just log in, name and password, and you're set. No installation, no office equipment of networking profiles. it works really well wherever you are too (sounds familiar?). We have even become a benchmark administrator, which is a really exciting development."
Benchmark Administrator
"We realized that the data landscape is changing. A lot of industries find themselves in that same place, thinking about the next step. We decided to assist these sectors in need of tools to manage their price risk by obtaining the status of administrator of Benchmarks from the European financial market authorities. In the spring of 2020, we received approval from the Financial Markets Authority (AMF) as a director of benchmarks under the European Securities and Markets Authority (ESMA) guidelines. As such, we have become the unavoidable intermediary in offering high value-added indices to stock exchanges as well as creating new derivatives in accordance with European regulations."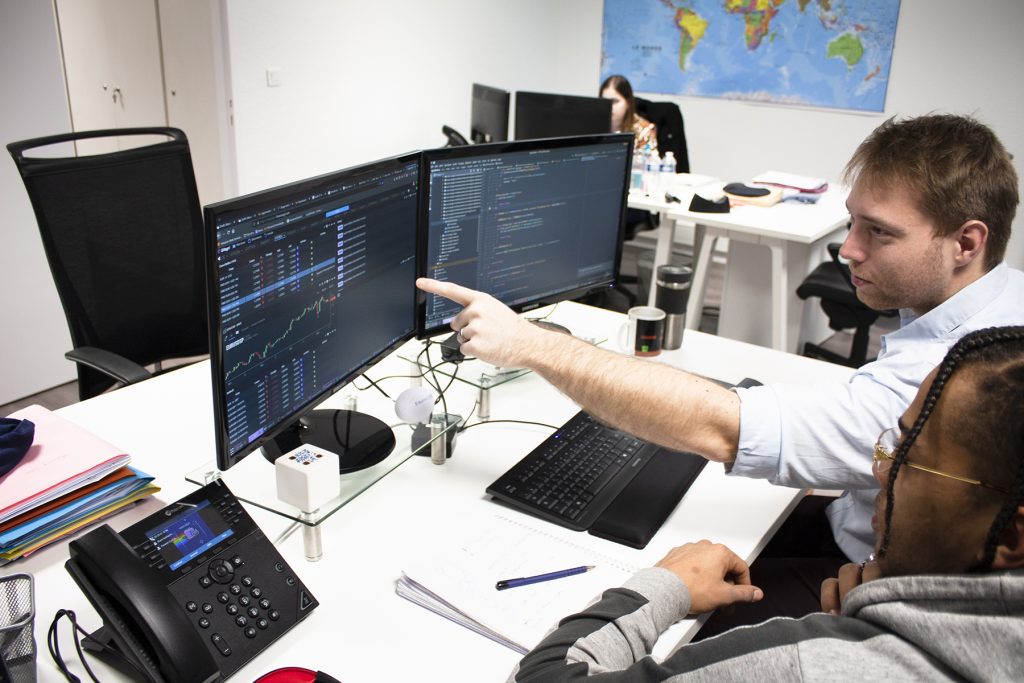 At the same time, development of Sitagri didn't stop. "We launched a new version, which features – among other updates – a new interface and added tools for technical risk analysis. It allows users more expansive forecasting in the Options market, thanks to the option pricer integrated in SitagriPro Infinite. You can now change underlying prices in accordance with your expectations of the markets. You can easily outline the evolution in volatility when you change those underlying prices, and make projections. The options market is generally quite tricky, so we want to give you a little more flexibility in gauging risk."
"Regarding Future contracts, we have expanded our features regarding historical prices, so you can look into expired contracts. There's a lot of demand for that; 'what was the price in December 2019, in December 2018', and so on. It too helps predictions."
Partnership with Agiboo
And the implementation of Sitagri Infinite into Agiblocks? "That's merely a question of putting our API into the CTRM – any CTRM really, but we prefer Agiblocks as one of our reliable partners – and you can add all the necessary data into you daily workflow."
Over the years, that paths of Agiboo and FinanceAgri have crossed many a time. "We have definitely known [about] Agiboo for years, as we did a lot of exhibitions and Jan was always there. Then, somewhere early in 2019, we were talking with a mutual client and the possibility came up of joining forces, so to speak. It was quite an obvious fit, really."
"Our clients are focused on real-time market data", Guillaume explains. "We offer that. But they are also working from their respective CTRM solutions to control all the other aspects. So, generally speaking, it becomes 'You have this excel add-in, I have a CTRM, how can we put them together?' Well, we have an API, which means we can offer all the same content directly into your CTRM solution of choice. Moreover, it's a REST-API, so it's flexible in all programming languages and therefore easy to match with any CTRM."
"We are not providing our API to anyone, necessarily, as a business model. I guess that we can, but it's not customary – we focus on our own solutions, and its various editions (see below). But it has become part of the prospection of sales in terms of pointing current or potential clients in the direction of Agiboo. We have the API which is so easy to use, and the modern dashboard of Agiblocks makes for a perfect fit. It offers the best of both worlds. We go for those partnerships where we can, where it makes sense, because you can't do everything. In the future we might want to work together on a platform that offers both…!"
FinanceAgri' Sitagri Infinite: a real-time desktop solution.

The Sitagri Infinite platform brings all your data needs together in a single universe. Whether it be derivative and physical commodity quotes, international news, reports, statistics, charting tools, technical and fundamental analyses, weather, or freight and tenders, you can find it all in one user-friendly SAAS environment. It offers a modern, customizable, comprehensive and easy-to-use platform. It's also one hundred percent web-based, so it's accessible anywhere and everywhere.

SitagriPro Infinite requires no installation and is available for Chrome, Firefox and Safari. SitagriMobile is available for both iOS and Android, allowing you to easily access your data on any device. The app is set up in such a way to organize your favorite products in customizable portfolios. Follow the markets in real time 24/7, consult news, read Sitagri Market Reports analysis and keep up to date with trends, wherever you are.
Agiblocks demo

Agiblocks is the first CTRM software solution that simplifies the daily practices of commodity trade professionals. It has been developed with the single goal of making your fixed routine of commodity trading and risk management more efficient. Its clean user interface is simple with fast access to key functions. For every task, from creating a contract to evaluating your risk, all required information is readily available. It is as powerful on smartphones and tablet computers as it is on the desktop, so it's accessible anytime, anywhere.

Experience our CTRM software solution for free and get a front-row seat to all the benefits Agiblocks has to offer with our free demo. The full range of Agiblocks functionality is available within the demo environment for your browsing leisure. Familiarize yourself with the tools and features of our powerful and agile software solution and find out how you can make the daily practices of commodity trade and risk management more efficient.