It may be hard to imagine, but ruby chocolate has only been around for just under three years now. Dark, milk and white – those were our constants for many a decade. So where did the fourth member of the family come from? How did that new pink addition gain popularity so quickly? (Spoiler alert; Magnum's endeavors helped).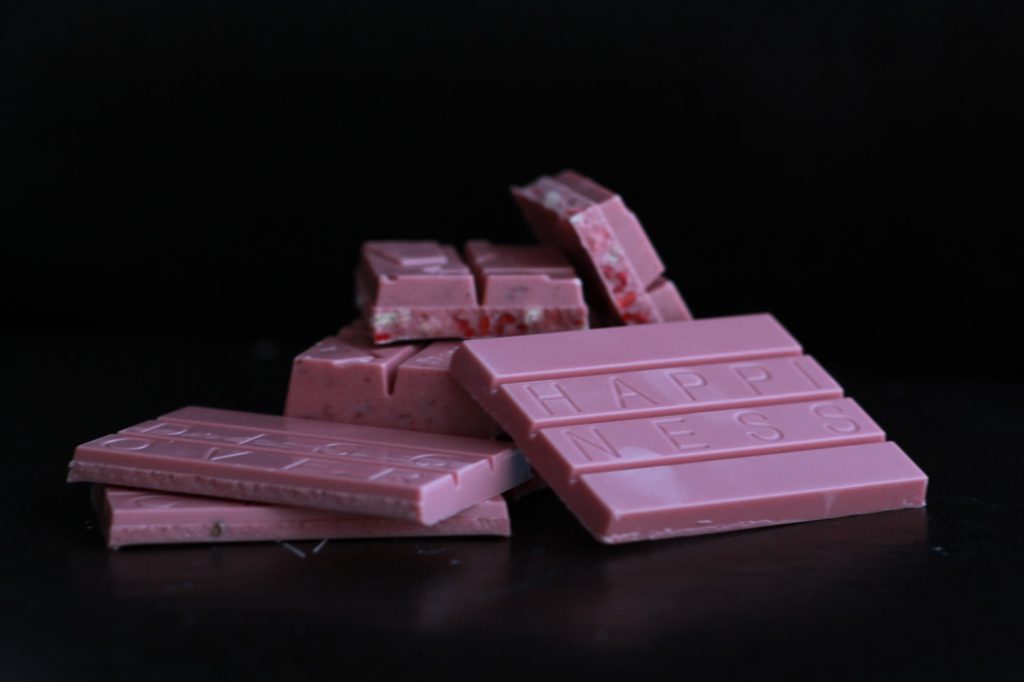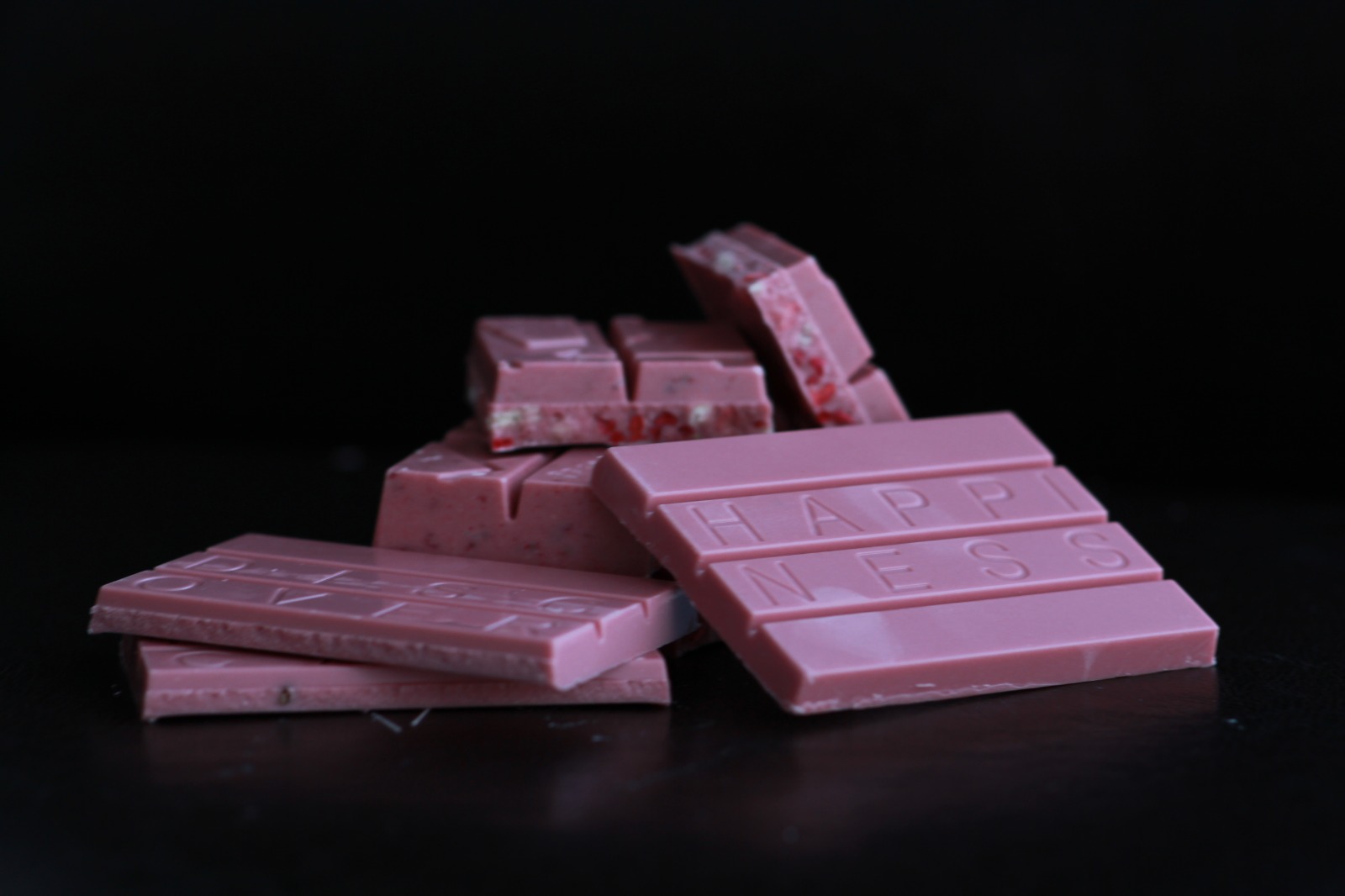 Barry Callebaut introduced Little Ruby just three years ago, but she has already become an established member of the chocolate family. The celebratory unveiling took place at a private event in Shanghai in September of 2017. September 5th, to be exact – which was a Tuesday. Keith Richards must have been proud.
Ruby chocolate is made from ruby beans, a type of botanical cocoa bean. Callebaut's cocoa experts discovered that components of certain cocoa beans could produce a chocolate with an exceptional flavor and color. That development in turn led to the discovery of this particular cocoa bean and creation of a totally new chocolate. They grow under unique climate conditions, you can find them in Ecuador, Brazil or Ivory Coast.
It took the great minds of Arnaud Dumarche, Philippe Troplin, Herwig Bernaert, Paul Lechevalier, Herve Beerens and Alex Landuyt a little over a decade to invent, develop and patent the new variety, with the Belgian-Swiss cocoa company as assignee.
The fresh newcomer is marketed as the "fourth" type of chocolate alongside dark, milk and white. Ruby is most notable for its natural pink color, while the can best be described as slightly sweet and sour and comparable of berries. Or as the good people at Barre Callebaut would say: "an intense sensorial delight, a totally new taste experience: neither bitter, milky or sweet, but a tension of fresh berry fruitiness and luscious smoothness."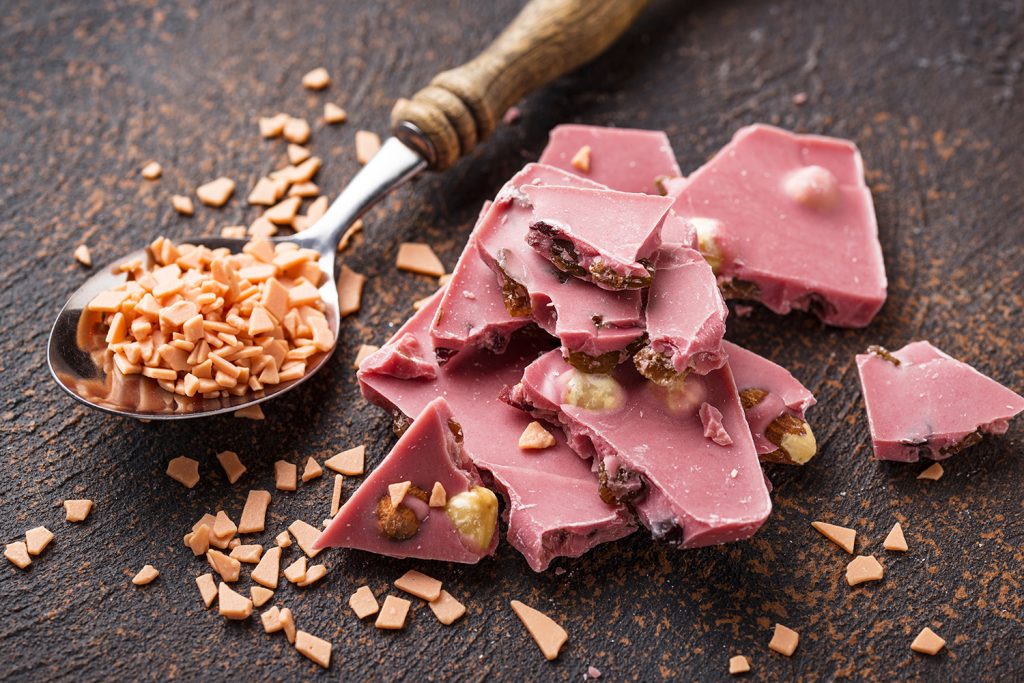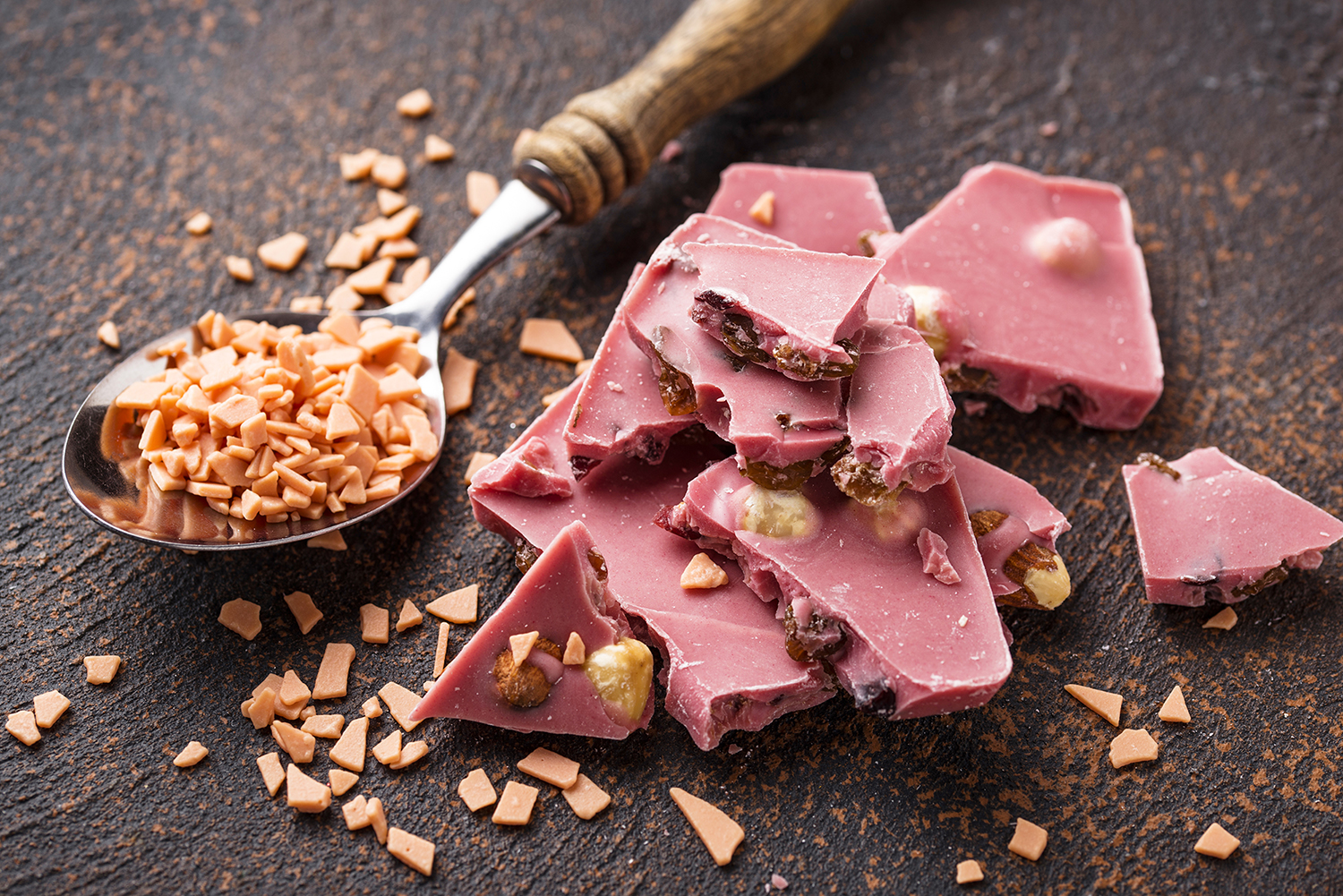 Ruby chocolate contains no berries, berry flavor or colorings, but some would argue it is not actually an official fourth variety of chocolate. They would say it's rather a combined taste of white chocolate and raspberries. Consumers however like ruby chocolate because of its unique look and are extremely curious to try it. The popular color dubbed 'millenial pink' is a further catalyst of its rising popularity.
Ruby chocolate has seen a sensational breakthrough throughout 2019. Chefs and chocolatiers worldwide named it the food trend for the year. Then along came a little company called Unilever. They introduced the Magnum Ruby with long-time Barry Callebaut collaborator Magnum, who have been crafting unique chocolate creations together since the very first Magnum 30 years ago.
Magnum found the perfect pairing for Ruby with the white chocolate ice cream and raspberry swirl, bringing a new Ice cream chocolate experience to life, lusciously smooth and fruity. Unilever launched Magnum ruby across Europe and to the world.