Disruptive technologies and CTRM solutions, they have been a combined focal point in many a conference over the last few years. Disruptive technologies refer to the introduction of a new business model that caters to an underserviced market or revenue stream in a way that changes the very way businesses, consumers or the industry as a whole operates. 
A truly disruptive technology does away with incumbent competitors in that market on the basis of its superior attributes. One important note here is the fact the technology itself isn't necessarily disruptive, but rather the application of that technology in a new business model. Historical examples include electricity, the car and television. In the modern era, GPS systems, e-commerce and tons of (other) online app(lication)s are notable examples. 
Throughout all those conferences, there were many interesting speakers who put their vision on the table about our future as an industry. Obviously as in any industry they are mostly dictated by new trends and technical possibilities. Examples there include block chain, micro services, open source and the many advantages of the cloud. The latter for instance has indeed gone way beyond the trend stage. Some vendors could move to the cloud offering and others (mostly providers of large monolithic CTRM systems) could apparently not. The general public however reached a high acceptance level on the CTRM cloud offering already and, in our experience, many expect this as a standard nowadays.
The common believe in our industry since the 90s was that a cross commodity system would be the holy grail for CTRM. Many have tried, and as many have failed. There have been many reasons for that, most notably the fact that crossing commodities requires too much functionality, which in turns add too much complexity. This is especially true when a CTRM system should cater for functionality for all commodity groups. i.e. Energy, Metals and Agricultural or Soft commodities combined. When you ship bags of coffee it can be rather frustrating to also have functionality for pipeline transport, for instance.
The inherent complexity of certain commodities themselves did not help either. Even within a group of commodities the functional need can be completely different. Trading wheat is not the same as cocoa beans. All kind of different special functions are needed. For sugar, white premium support is essential to get it all right. For cocoa, the necessity to support arbitrage as two exchanges quote in different currencies. There are numerous examples.
The answer to that dilemma has always been to put as much functionality as possible in a single CTRM system. Which is why the development of such a system is rather costly and takes years. The CTRM landscape is now filled with vendors who usually have more or less one kind of specialism, a certain commodity or commodity group. Energy is maybe the most prominent, where it is then called an ETRM. The number of potential users and the expertise required are factors too. Building a software system for a large audience offers a lot more opportunity in terms of investments than is the case in a specific market. And you probably require some level of passion for the commodity industry to facilitate the necessary knowledge and expertise in the build process.
The influence of available technology during the years definitely has had its impact on the industry too. Cloud offering, web-based technology to be used on tablets and smartphones, but also general architecture allowing quicker implementations and configurability. At Agiboo, we have focused on making our Agiblocks CTRM software solution available for specific industries and also for companies who wanted to start with such a solution and have a quick and affordable implementation. 
The user audience will evolve in their expectations of how CTRM software is made available and gets cross integrated in their existing information technology infrastructure. Not only that will be important, the success will also be determined by how it gets integrated throughout communities and new business technologies. The speed of rising technologies and adaption to it is increasing every day. New business technologies will be commonly used in a short amount of time. Blockchain is a very good example. When this technology is properly adopted in the commodity trade or purchase process, CTRMs will have to act on it.
At any rate, disruptive technologies will change the way we work and maybe even how we think in the commodity industry and it looks like that disruption is closer than we think. Personally, I look forward to it to facilitate these technologies with our Agiblocks CTRM platform. In the meantime, you can always really on Agiblocks to be the steady choice a(ny) complex day in the commodity industry so desperately needs. Our key objective has always been to make a trader's daily endeavors more efficient – from drafting a contract, setting prices and handling logistics to evaluating risk and adjusting your current position.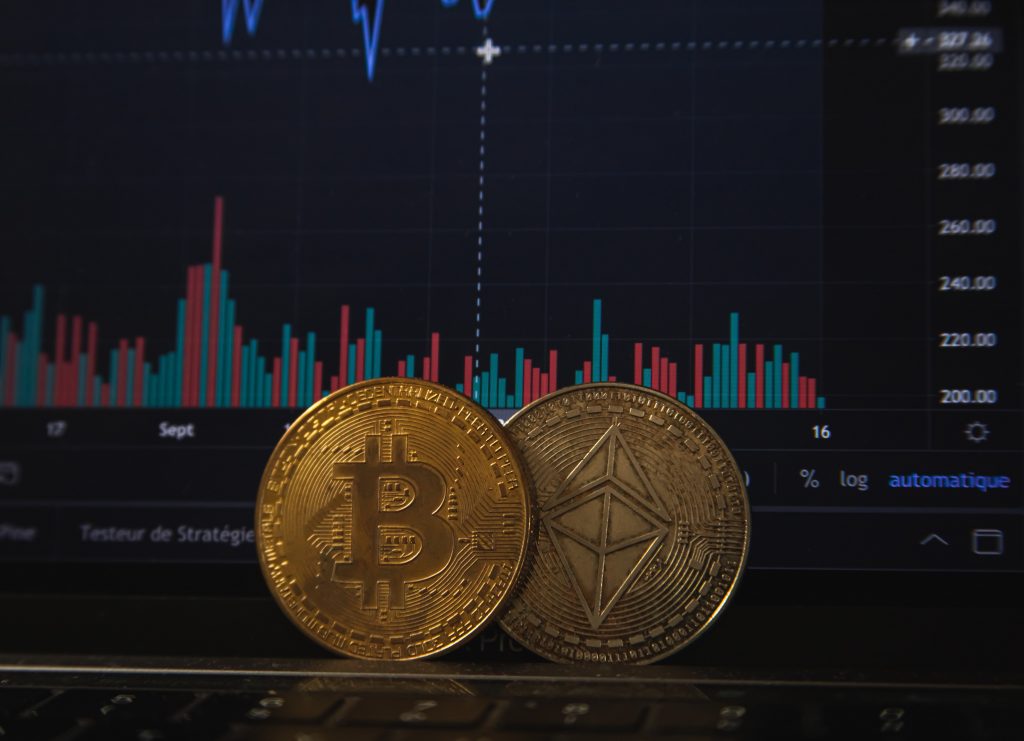 Modular, scalable end-to-end solution
Easy implementation and low total cost of ownership
Designed to support specific commodity processes
Trading in physical and financial commodity markets
Clear and intuitive browser-based user interface
Real-time trade risk and financial risk management
New technology framework that guarantees long lifespan
Easy integration with price feeds and ERP webservices
Full configuration under your control
Accessible anytime, anywhere – including phones and tables
The design of our flagship CTRM software offers a clean and simple user interface, with fast access to all the vital functions for any given task, while our technological innovations and unique industry-specific functionalities guarantee all the information you need is just a single click away – anytime, anywhere. It provides detailed insight in your commodity trade chain and offers full control of every aspect of your business operation. Within a single, consistent environment offering customizable configuration, our software enables you to drill down in your trade book, your logistics chain or financial documentation and allows you to act quickly and easily if need be. It also keeps a full audit trail of transactions.
In other words, it does everything you need it to do. So stick with us – we've got you covered. But don't just take our word for it: let our good friends at Albrecht & Dill be your guide in choosing to implement Agiblocks. Or find out for yourselves, by requesting a demo and discover the lead you can take with Agiblocks.