CTRM is a term used to describe specialized ERP and risk management software for companies involved in commodity trading. As a software solution, it supports commodity traders, processors and buyers in all the business processes related to commodity trading. At Agiboo, we specifically set CTRM apart from ERP's and other software solutions, which we will address in this article as well, but let's first get into the very basics of CTRM: Commodity Trade and Risk Management.
CTRM: Commodity Trade and Risk Management
CTRM is a term used to describe specialized ERP and risk management software for companies involved in commodity trading. It's an abbreviation meaning: Commodity Trade and Risk Management. This type of software supports commodity traders, processors and purchasers in the various business processes associated with commodity trading, which is why typical business environments for CTRM are trading companies and commodity processors. CTRM software supports deal capture for physical contracts, commodity derivatives, and currencies, the logistics processes and the financial settlement processes, but also risk and financial management processes.

Commodity trade is the overall process of trading products without qualitative differentiation, meaning products are considered the same regardless of the producer. In most cases these products are raw materials which are used in many production processes.
To get an idea of the different type of commodities, take a look around in our Commodity Knowledge Center. Or better yet, read up on our 'specialized commodities' – Sugar, Coffee, Cocoa and Grains – for which Agiblocks is the CTRM software to beat.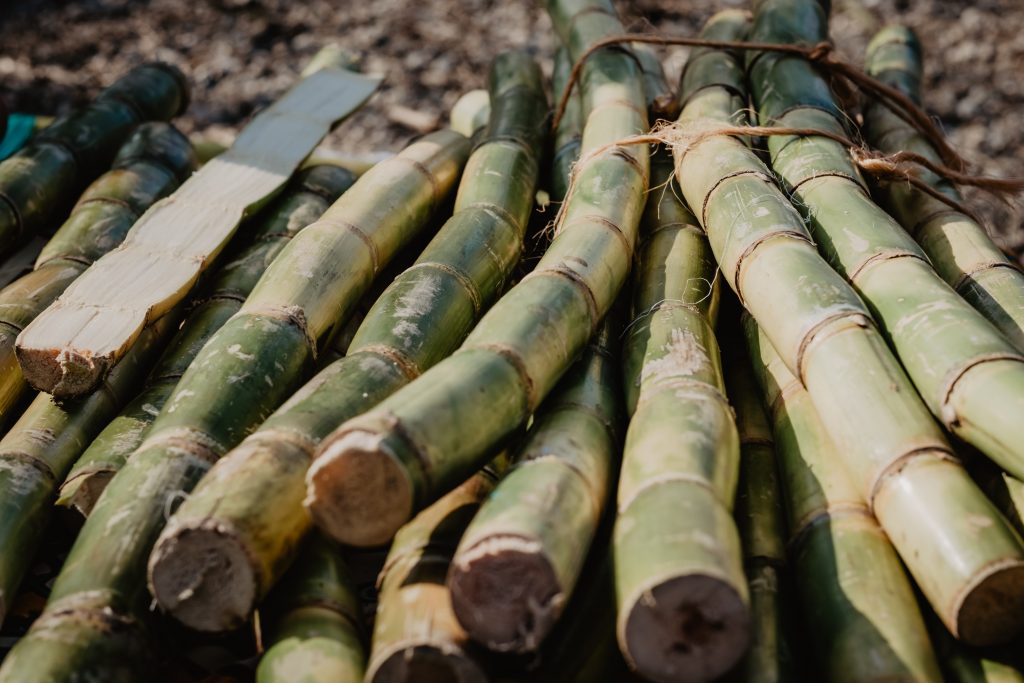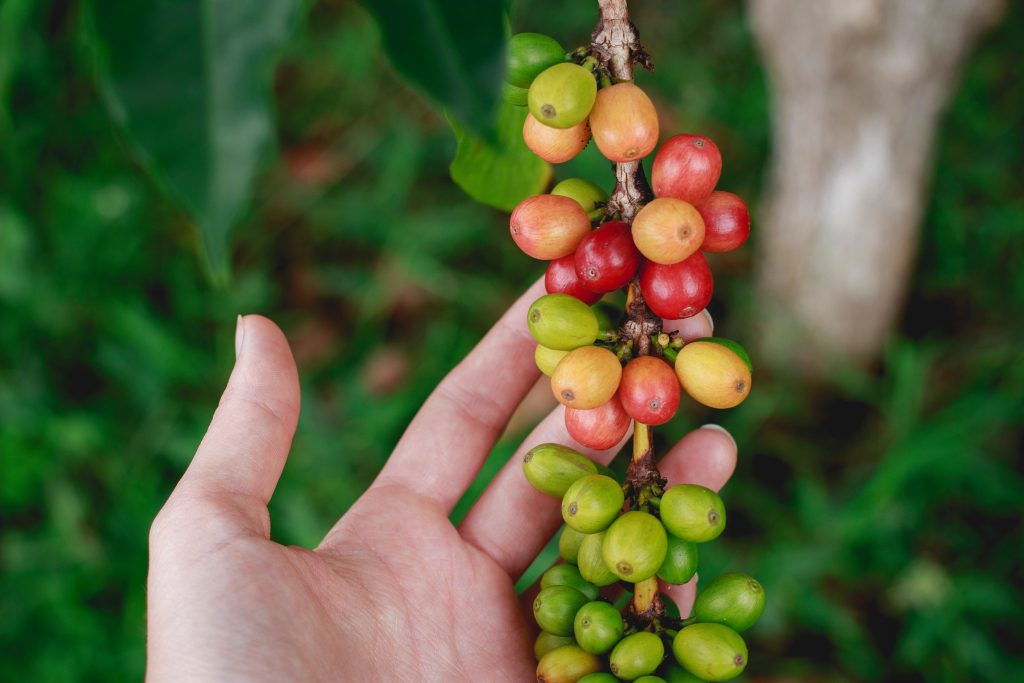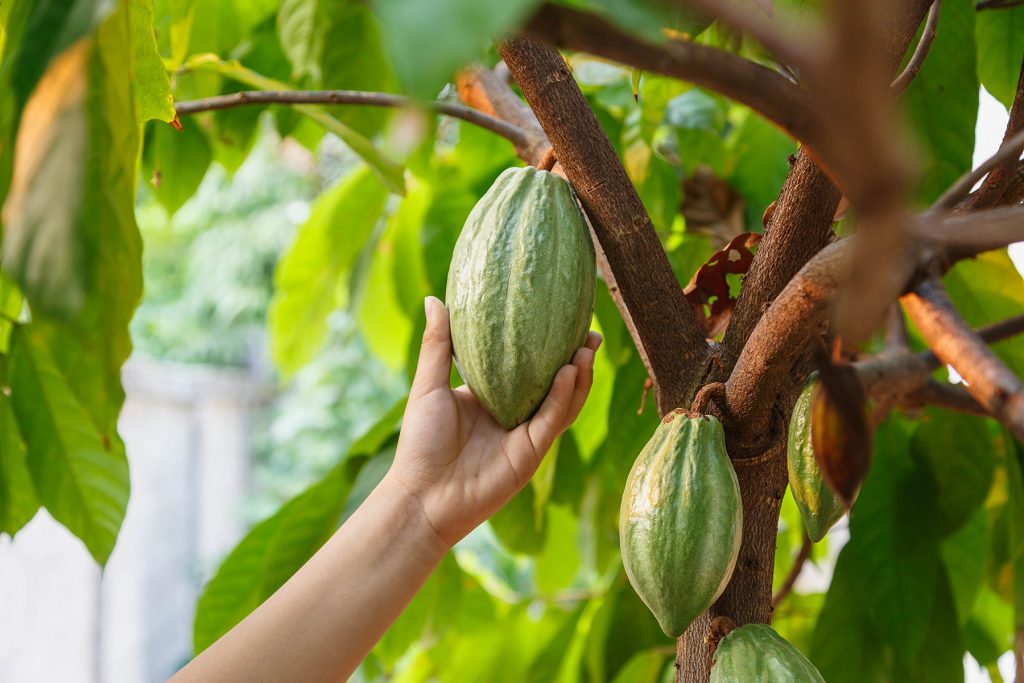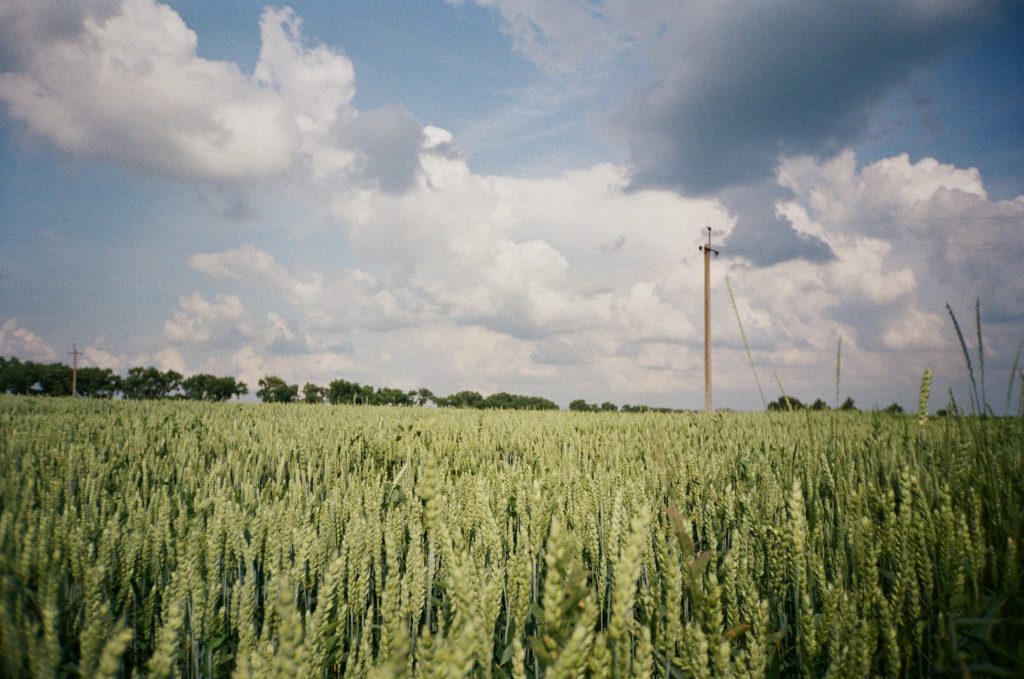 Risk management is the process of identifying, assessing and controlling threats to an organization's capital and earnings. Everyday risks in the commodity business stem from a variety of sources including financial uncertainties, legal liabilities, technology issues, strategic management errors, accidents and natural disasters.
An important part of risk management is risk analysis, which we've addressed here.
A CTRM tool designed for commodity procurement or trading is based on long/short position management, which enables companies to manage hedge portfolios either intrinsically or through the use of derivatives and/or swaps. A solid CTRM gives you freedom and agility in portfolio valuation and forecasting.
Agiboo provides the 'next generation' of CTRM solution with a dedicated focus on the agricultural and soft commodity industry. As a company, we have an extensive background in CTRM and trade finance solutions going back decades. Agiboo was founded in the 2000s as a response to the increased demand of a CTRM solutions with an easy to understand user interface, but even more important: allowing specific functionality support for certain industries. Our vision on CTRM product is that they should embed an in-depth knowledge of commodity trade business processes, which is why we have a strong believe in a product approach – where systems are flexible and adaptable to the needs of commodity traders and purchasers. In addition, we feel that the latest technology should support and help a CTRM solution proposition. For modern enterprises, technology and architecture are gaining importance as a buying criterion for new software solutions.
The design of our software offers a clean and simple user interface, with fast access to all the vital functions for any given task, while our technological innovations and unique industry-specific functionalities guarantee all the information you need is just a single click away – anytime, anywhere.
With Agiblocks, Agiboo provides all functionality for trading physical agricultural commodities and their terminal market instruments. It supports contract management, logistics, forex and hedging and has powerful tools for real-time risk analysis and management. Our intuitive dashboard combines a detailed and fundamental understanding of the commodity business and risk management processes with an agile information technology architecture, enabling users to successfully manage all their daily commodity trading and risk management needs. Our software is easy to install, simple to maintain and integrates well with existing systems or IT-platforms. On-premises, Cloud-hosted or SaaS.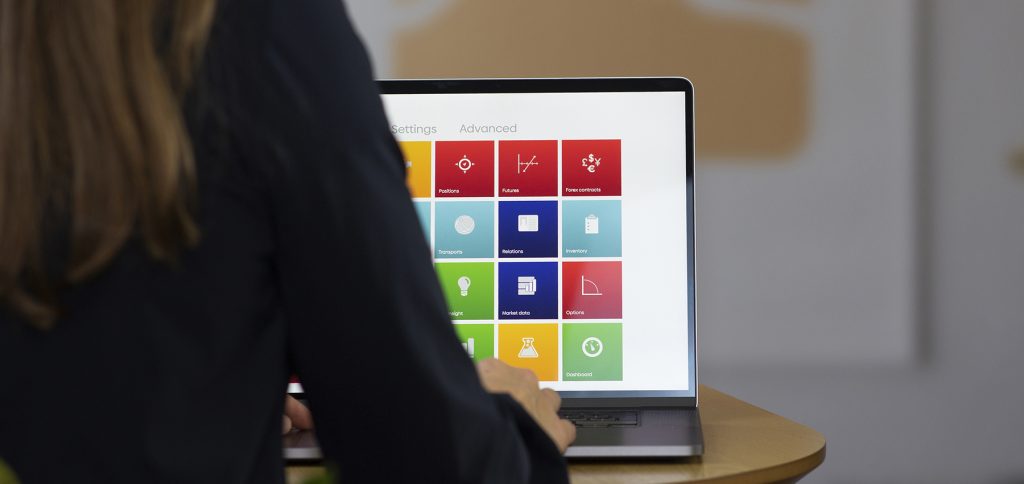 Side note: does CTRM take care of financial accounting?
A typical CTRM would not support financial accounting as the architecture and purpose of financial accounting is too different to be within the same software application. There are a lot of very good accounting systems in the market, but none has true CTRM qualifications. Most CTRM systems can be integrated with accounting systems. In the past, this would sometimes require manual entry of balances, batch processing of CTRM data and, potentially, double entry of data. Not the most attractive type of integration from the view of an accountant. Things have changed though, especially for Agiblocks users.
Agiblocks is extremely flexible and can integrate with accounting systems though its integration platform. Integration is performed in such a way that transactions do not require double entries and the Accounting System can use real time transactions and valuation data from Agiblocks. This integration can be two sided: CTRM transactions moved instantly into the ledgers of the Accounting System and relevant Accounting data or transactions moved seamlessly into Agiblocks.
Does CTRM software beat spreadsheets?
We've already addressed this in the introduction: ERP technology. CTRM is often described as a specialized ERP tool, which is one of the reasons why a lot of people tend to confuse CTRM software and ERP technology. So, let's talk about the most important difference between the two (and how you can integrate Agiblocks into your existing ERP).
ERP: Enterprise Resource Management
ERP technology is basically the bedrock of CTRM systems. ERP refers to the consolidated process of gathering and organizing business data through an integrated software suite. It contains applications which automates business functions such as production, accounting, sales quoting and so on. So, again, it's a very easy mistake to make to confuse the two.
ERP's haven been around for about 60 years. The very first version was called MRP or Material Requirements Planning, which was used to plan manufacturing resources such as material, people and machines. This later evolved in MRP II (Manufacturing Resources Planning) which had a much broader approach. Subjects like financial planning, inventory management and purchase planning became available.
In the 1990s MRP made its hitherto final adaptation, to ERP: Enterprise Resource Management. It addressed all enterprise functions including financial accounting and HRM.
Examples of modern ERP applications include CRM (Customer Relationship Management, not to be confused with CTRM), product lifecycle management, supply chain management and decision support systems. An ERP is a very useful tool, BUT: it's not a CTRM…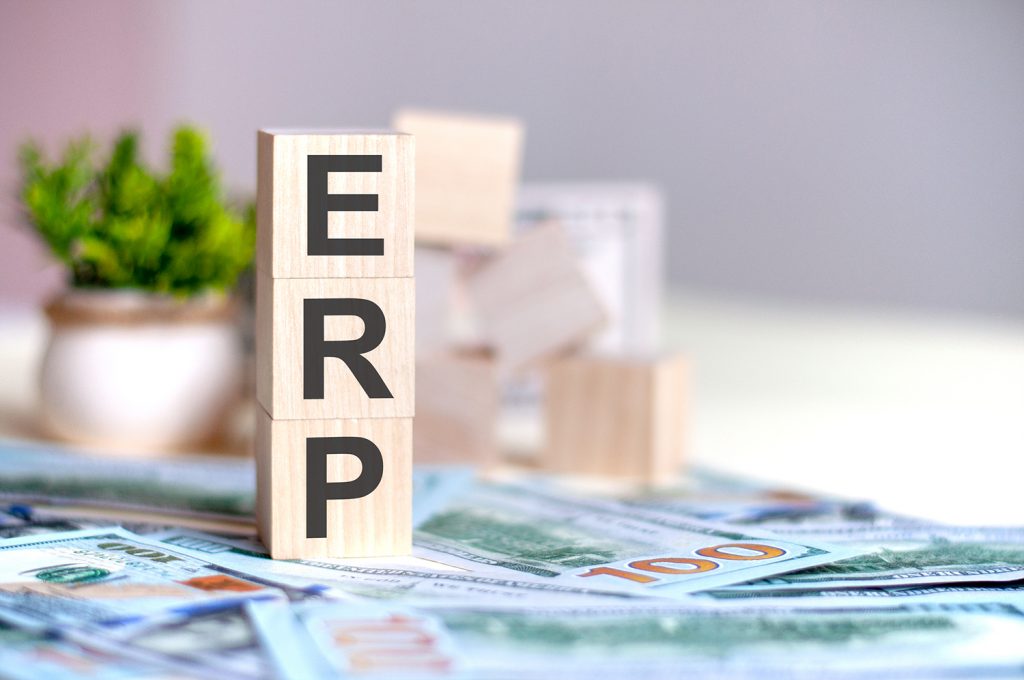 A CTRM is the software-pillar for all departments in a commodity company, like logistics, trading, finance, IT and the management. With this core software, employees can perform their daily tasks and transactions accurately and efficiently. Any modern CTRM solution is available through cloud solutions and on mobile devices, so it's available anytime, anywhere, with all required information immediately available.
It should come as no surprise then that we at Agiboo advocate strongly in favor of a CTRM solution. Commodity Trade and Risk Management software is created specifically to assist the daily specific functions in the complex world of commodity procurement and trade. It is, in other words, a software dedicated for any and all commodity trading transactions and business processes. Its architecture, applications and functions should assist the daily work of all involved. Meanwhile, it offers solutions to the traders and management to control and minimize the risks of the commodity trading activities and the business as a whole.
Industry-specific software
Why is it so important to use an industry-specific CTRM solution? Well, the key component is that the system matches all the intricacies of the industry. The cocoa trade for instance, much like the world of sugar, coffee and cotton, is very peculiar and very specific. Your software should reflect that and have all those variables and requisites built-in to allow you the freedom and flexibility necessary to do your job as a commodity trader.
Any generic solution will weigh you down with unnecessary features, as well as fall short on specifics – the part that really matters when you're looking for efficiency gains.
It's not difficult to fathom how Agiblocks is the obvious choice over any generic software solution, but those arguments hold true when compared to an ERP as well. For instance, ERP software supports standardized wholesale, manufacturing and services environments from a transactional perspective and integrates with accounting applications. Its architecture eliminates variance in processes to ensure adequate production processes, related transaction management and accounting processes. In the end most ERP's reduce complexity and record transactions and value based on concepts like Bill of Materials or Work Break Down structures. ERP is usually centered about creating certainty and defining cost. A CTRM on the other hand does not reduce complexity. It enables companies to use that complexity to their benefit, as variance is intrinsic to commodity businesses.
Convinced you should be looking for a CTRM solution?
Moreover, most ERP software systems have a linear architecture, reflecting the structure of the business they support. They follow a certain line of functions and execute transaction according to their structure. Transactions and value development through the structure would follow a rather predefined and mostly sequential flow. CTRM systems have a unique and far from linear architecture, as it needs to cope with the versatility and variance and needs to support creating value from it. Even though we could observe an initial linearity, transactions and value development through the structure would follow an iterative and unpredicted or even paradox path. The architecture is the very essence of a CTRM; the core of your system has to be compatible to the characteristics of your business.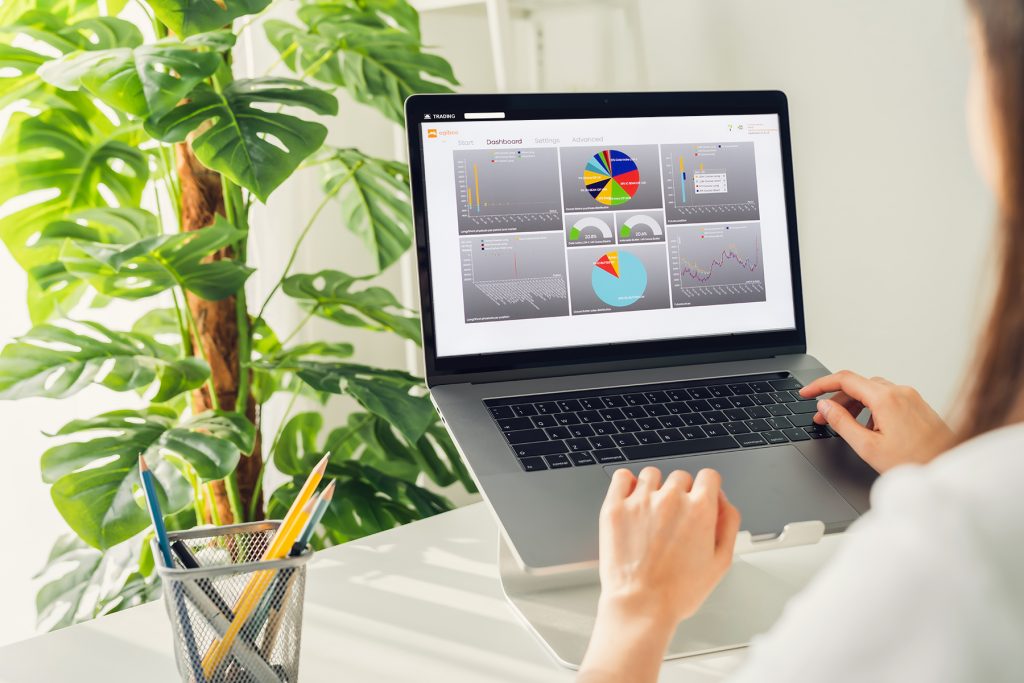 Hedging and Risk Management
Another key feature of a CTRM is its facilitation of hedging of trades. Interdependence between activities or variable value drivers are usually difficult to manage in ERP systems – for example, when dynamic price curves, trading or hedging strategies. There are limitations in viewing and using combined data information contracts, commodity hedges or currency swaps, thus limiting integral position management, valuation and forecasting.
Additionally, the aforementioned limitations in the structure and capabilities of ERP systems prevent ERP in the most important need of the commodity trading business: managing value and risk. Commodity business have critical differences from wholesale or manufacturing or services businesses. They are just not so simple and straightforward!  Even within the commodity industries there are differences. The rules of the game, the terminology, contracts, calendars, trading methodologies simply vary from commodity to commodity, and even from company to company. If an ERP cannot adequately capture transactions, cope with versatility and variance, but merely supports linear processes, how can it adequately support commodity risk? The functionality of CTRM software overcomes those difficulties in managing your commodity business.
Managing long/short positions, hedge portfolio's, variable pricing, forward price curves and a value orientation are where CTRM systems live and breathe. For a commodity trading business or even a procurement business a CTRM with the right business fit is a prerequisite for short-term performance and long-term existence.
The aim of an ERP system is to create a single source of truth for an organization. The benefits of achieving this are huge, including real-time reporting, increased productivity, reduced operational costs, and improved business insights. However, an ERP system cannot do this effectively without data – and integrations are how that data gets into the system.
At Agiboo we integrate Agiblocks CTRM with a number of ERP systems. In a previous post, you can find out all about our top 5 of ERP systems we integrate with.
Agiboo – a CTRM Thought Leader
Did you know that Agiboo – or more specifically, our founder and managing partner Jan van den Brom – holds a seat in the ComTech CTRM Thought Leaders Panel?
The CTRM Thought Leaders panel is comprised of recognized industry leaders that serve as a standing source of expertise to the CTRM technology market. These experts share their insights and knowledge through ComTech produced interviews, podcasts, videos, live panels and periodic Q&A's in which they examine the critical business and technology issues facing todays commodity trading industry participants. All panelists have been nominated by ComTech and/or industry participants, with their selection to the panel being at the sole discretion of ComTech Advisory. You can read more about it on ctrmcenter.com.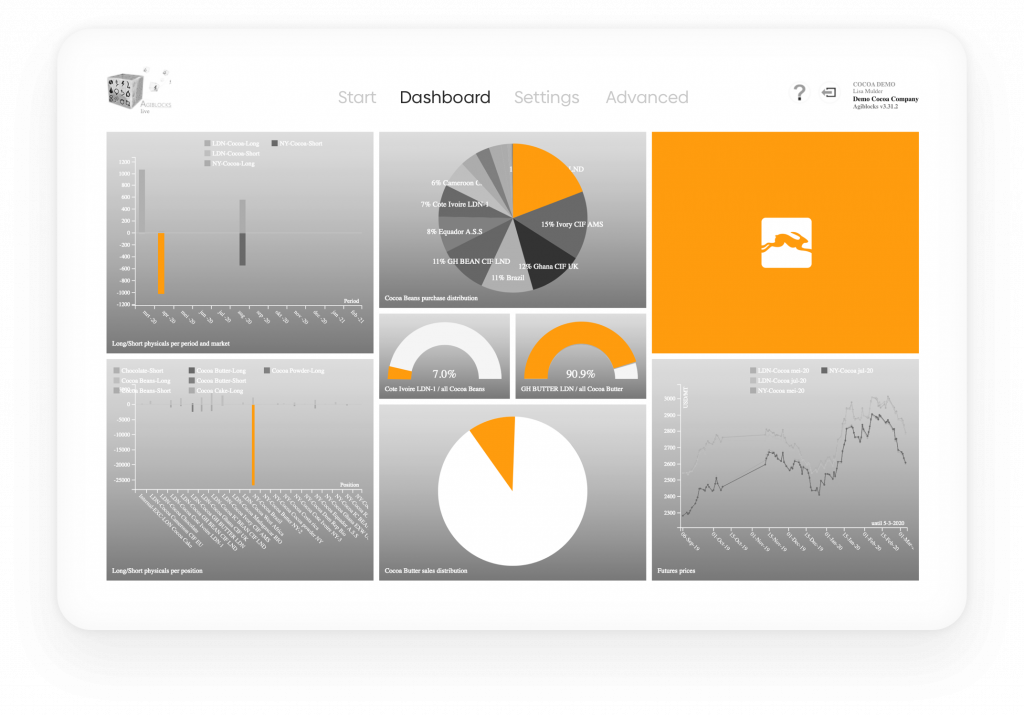 Agiblocks CTRM: find out more!
Agiblocks is not just the next generation of CTRM systems, but a solution that truly meets all technical as well as business needs for anyone working in soft or agricultural commodities. That's why anyone looking for CTRM software for the commodity trade – whether you are a trader, buyer or seller dealing with single or multiple soft and/or agricultural commodities – should look no further. Download our latest whitepaper here.