Another month, another partnership: we are happy to announce that Afrisoft Africa will be bringing Agiblocks to more and more companies in need of a fitting CTRM software solution. "We've recently stated that Agiblocks is now truly a global solution", says Jan van den Brom, Agiboo managing director. "As an added emphasis, we've teamed up with the excellent team at Afrisoft Africa to make sure that potential customers in southern Africa have access to the best onboarding support for their implementation of Agiblocks." 
We sat down with Francois Stander of Sandton to tell you all about it.
Afrisoft Africa was founded in 1998 in Sandton, Johannesburg's financial capital. The vision of Afrisoft is where we can really start to see the organic connection with Agiboo: serving the specialized needs of agribusiness, manufacturing, warehousing, and distribution companies. "The knowledge, commitment and depth of experience of Afrisoft's employees enables us to tailor effective solutions designed to add maximum value to your business."
"Here in Sandton, Afrisoft Africa is focused on many of the same businesses as Agiboo", Francois goes on. In fact, it's how he and Jan came to meet – but more on that later. Let's take a step back and introduce the company behind our latest partnership.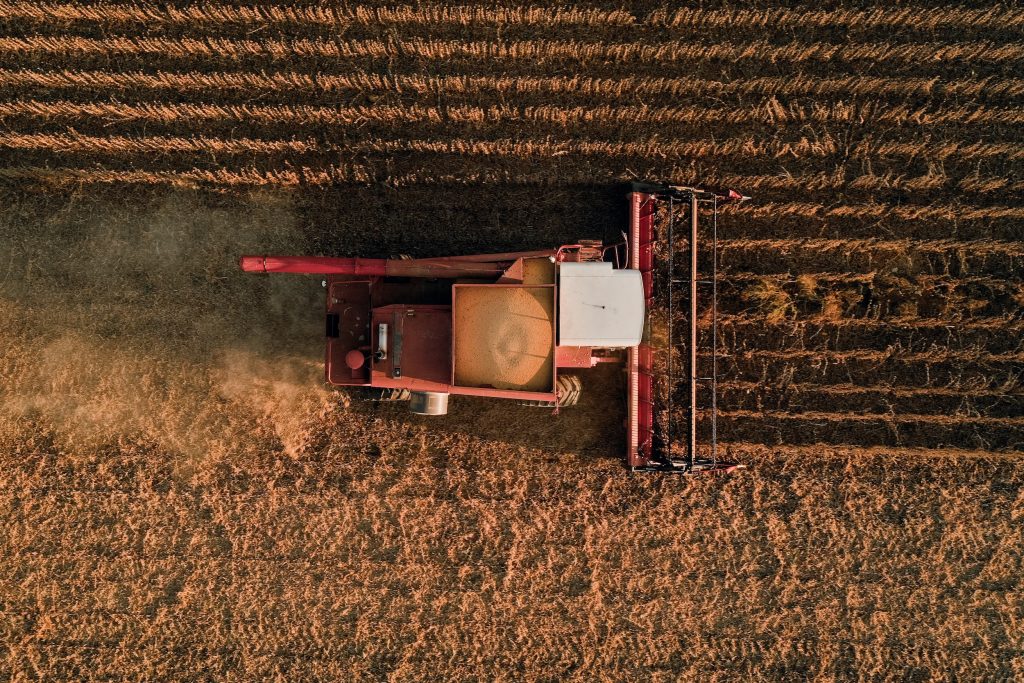 The team at Afrisoft includes software developers, business consultants, and system implementation and customer support specialists working together to ensure great results. That includes implementing TransLution software, but also bringing other solutions to companies looking to take the next step in their daily routine. "Afrisoft provides customized and comprehensive technological solutions for agribusiness", says Francois. The company ensures that its clients get the best from their technology investments. "We have been providing agricultural software systems and related services for decades."
"Historically, the typical Afrisoft client is interested in an ERP, trading and hedging solution for fungible grain commodities like maize, soybeans and wheat commodities that are traded on the South African Grain Exchange, rather than the other specialized agricultural commodities that Agiblocks works with (sugar, cocoa and coffee)." The company has an excellent understanding of the unique operational and stock movement processes in their customers' businesses, as well as the financial management and control issues. 
"The knowledge, commitment, and depth of experience of our development team enable us to tailor effective solutions designed to add maximum value to businesses. That now includes Agiblocks as well." Which brings us to how our paths crossed.
"That's an interesting story", says Francois. "About a year ago, we were demoing software to an old client who was ready to move on to a new solution. At the same time, they were talking to Jan as well. In that initial stage, they chose Agiblocks over our solution. However, during the typically lengthy decision-making stage that followed, we started to connect as well, working with Jan and his team to find out if we could perhaps work together – pretty much an 'if you can't beat 'em, join 'em'-situation."
"In fact, Jan tried to have us attached to the deal as implementors of the software. If and when that particular lead opts for Agiblocks, we would be the ones to support them in the onboarding process. Which is what basically paved the way for our present collaboration."
"The way I see it, Agiblocks has unique features that are a hugely beneficial fit to the type of clients we typically work for. P&L, Foreign Exchange, transport logistics, contracting and reporting – it's all quite significant, and all of it make it a very interesting prospect." That's even before the added possibilities of the recently launched 4.0 version of the software? "All the complex functionality is already there. The existing platform, what made it good by design, is what will make it sell. The V4 is the cherry on the cake. So yeah, we're excited."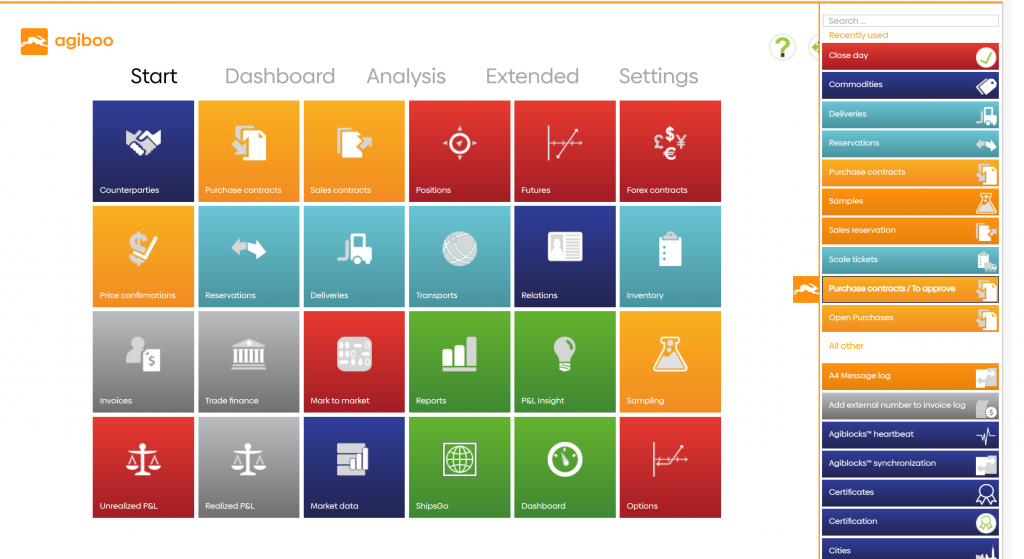 Although we're now sharing the news of our fresh new agreement, Francois is happy to mention the partnership is already very much in the practical stages. 
"We're looking to bring in new business, with previous clients for whom we think Agiblocks would be a good fit, as well as new prospects that are looking for a CTRM solution. Most of them are probably a very good fit for Agiblocks, even existing ones that are looking for more of the niche functionalities that Agiblocks can offer."
"Our team is ready to support the onboarding process and assist any and all interested parties in implementation." What's more, after a few more Agiboo workshops, they will be able to handle demos for Agiblocks as well – bringing the story full circle.
Afrisoft Africa originated in Sandton, South Africa and is an operating division of TransLution Software Pty LTD. The TransLution Software group is headquartered in Cumming, Georgia USA, but the American software developer also has staff, affiliates and offices in Europe (Rotterdam and Manchester), Australia (Sydney) and Africa (Sandton). TransLution Software develops software to collect, manage, and automate data across manufacturing, warehousing and agribusiness organizations – which means it has indeed plenty to offer for those of us in the commodity trading industry, dealing with similar challenges. 
The objective is to provide world-class software products that deliver a competitive advantage to our customers, while providing improvements in their operating efficiency. TransLution Software is made available worldwide through a global network of specialist implementers and resellers, working together to ensure great results. The focus on 'world-class software products' has brought the attention to Agiboo.
Would you like to know more? You can read our 5 reasons to choose Agiboo here, or find out why Agiblocks 4.0 is how we've always envision the full potential of our software. Feel free to contact us for more information on getting started with our CTRM solution now!